YouTube Revanced app for Android allows you to watch YouTube videos without annoying ads, play music in the background, download videos, and other features.
Youtube Revanced is the revived form of an earlier similar app called YouTube vanced which has been discontinued by the original developers due to a request from Google, the parent company behind YouTube. The new developers claim that they have no association with the original developers of the YouTube vanced app.
Disclaimer: We are not the developers of the YouTube Revanced app nor do we have any relations with developers of the YouTube Revanced app. We are just sharing the information about the app for educational propose only.
How to install YouTube Revanced App?
Requirement: Your phone must be running android 8.0 or above to install YouTube Revanced. Please verify your android version before proceeding.
Method 1: Official Recommended Method
Step 1: You need to download and install three apk files to install YouTube Revanced:
YouTube apk 18.23.35 (Download but DO NOT INSTALL)
Step 2: Install Revanced manager and Vanced MicroG but DO NOT install YouTube apk.
Step 3: Open Revanced manager app and tap on "Patcher" menu in the bottom middle.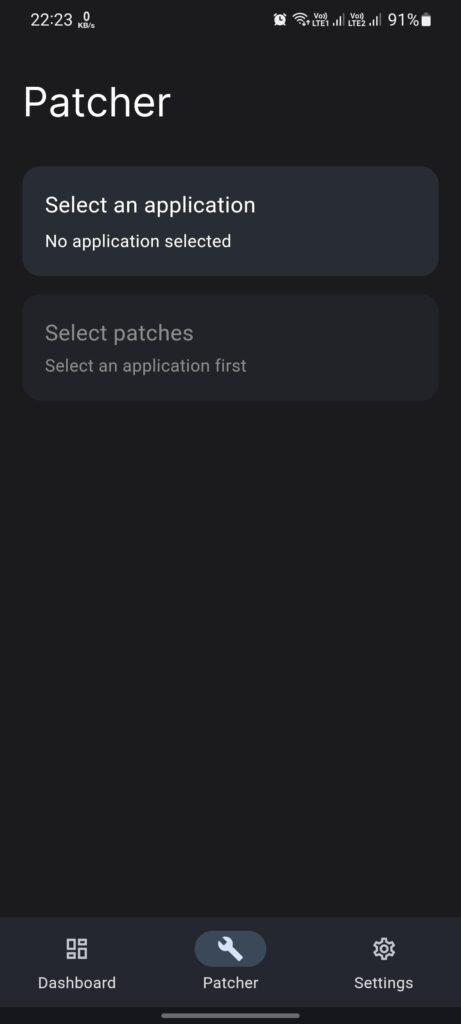 Step 4: Tap on "Select an application" and then tap the storage option at the bottom right corner and search for the YouTube apk file you downloaded before. Do not click the YouTube app you have already installed on your phone because Revanced doesn't support the latest version of YouTube.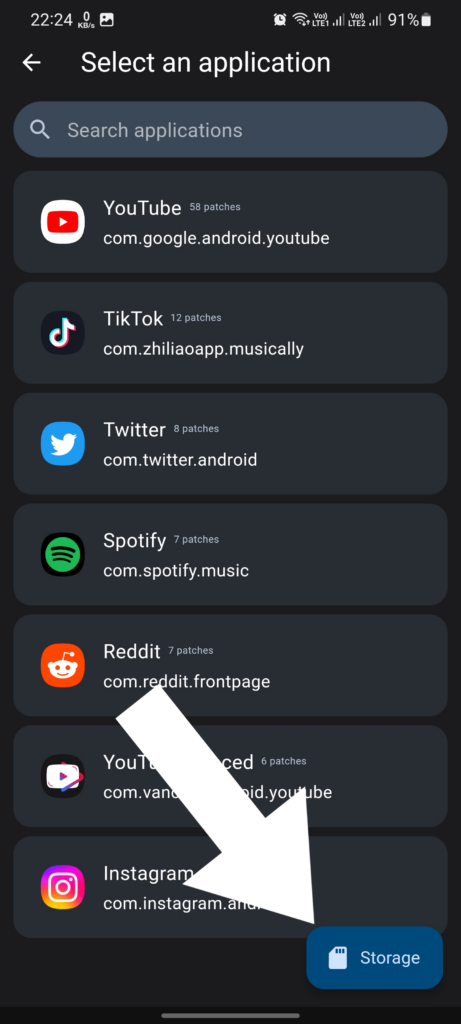 Step 5: Now tap the patch in the bottom right corner and wait until the patch is completed. It can take a few minutes for patching to be completed.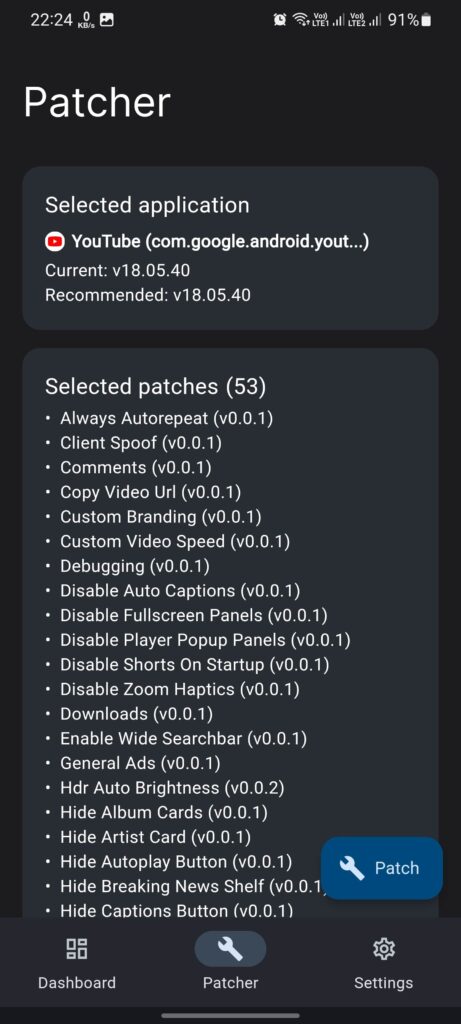 Step 6: Finally tap on the install button after the patching is completed. You may need to allow installation from Revanced manager to complete the process.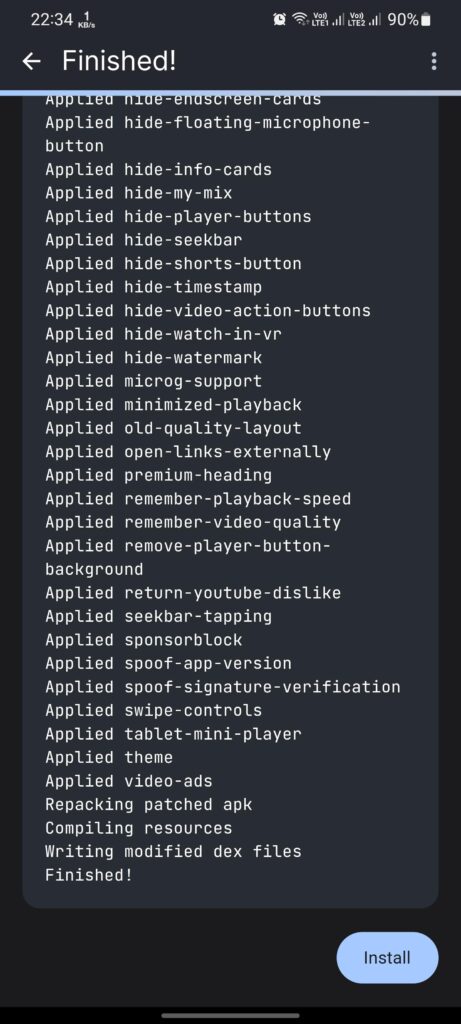 Method 2: Easy/Direct Method
To use YouTube revanced, first of all you need to install vanced MicroG apk which allows you to use google play services. If you are new to installing apk files scroll down to learn how to install apk files.
Step 1: Download Vanced MicroG from link below:
Step 2: Now you can download YouTube revanced apk or YouTube revanced extended apk which is even better than the original YouTube revanced and install it.
NOTE: Your phone must be running Android 8.0 or above to install YouTube Revaced Apk.
Step 3: Install above-downloaded apk files.
If it is your first time installing an apk file, you must allow installation from unknown sources in settings.
For Android 8.0 (Oreo) and Above: If you are using a newer version of Android, tap on the apk file you just downloaded and you will see the following window (you may see the name of the browser you use in place of Brave):
Tap on settings and turn on Allow from this source.
Now Go back to the installation screen and finish installing vanced microG YouTube revanced apk files.
FAQs
What is YouTube Revanced?
YouTube Revanced is an app that provides many of the same features as YouTube Vanced, such as ad-blocking, background playback, and more. However, it is developed by a different team of developers and has no official affiliation with the previous developers of YouTube Vanced.

Why did the original YouTube Vanced get shut down?
Google, the parent company of YouTube, has a policy that prohibits the modification of its apps. While YouTube Vanced was a popular app, it violated this policy and therefore, it was taken down.
Is YouTube Revanced safe to use?
While we cannot guarantee the safety of third-party apps, the developers of YouTube Revanced have stated that their app does not collect any user data or personal information. Additionally, it is always important to download apps from trusted sources and to keep your device and apps up-to-date.
How do I download YouTube Revanced?
YouTube Revanced is not available on the Google Play Store, so you will need to download it from a third-party website. However, it is important to download the app from a reputable website and to exercise caution when downloading any third-party apps.
Will I still be able to use my YouTube account with YouTube Revanced?
Yes, you can sign in to your YouTube account and use YouTube Revanced just like you would with the official YouTube app.
Does YouTube Revanced work on all devices?
YouTube Revanced should work on most Android devices that run Android 8.0 or above.

Is YouTube Revanced Legal?
While the app itself is not illegal, it is important to note that using any third-party app that modifies a platform's original code or policies may violate the platform's terms of service. This could result in consequences such as account termination or legal action.